School Closings Attendant
S
houldn't your station be the one news source in town to gain the trust of parents?
BTi's School Closings Attendant
software is the preferred solution for fully automating the collection, management and delivery of school, business and other public-related closings information. With simultaneous capture from inbound phone calls, text or web entries, central reporting services and web sites, you will be first with the latest updates. Wouldn't it be nice to make an extraordinary news day ordinary?
School Closings Attendant
lets your staff focus on the real stories and tasks without the added inconvenience of manual data entry for closings.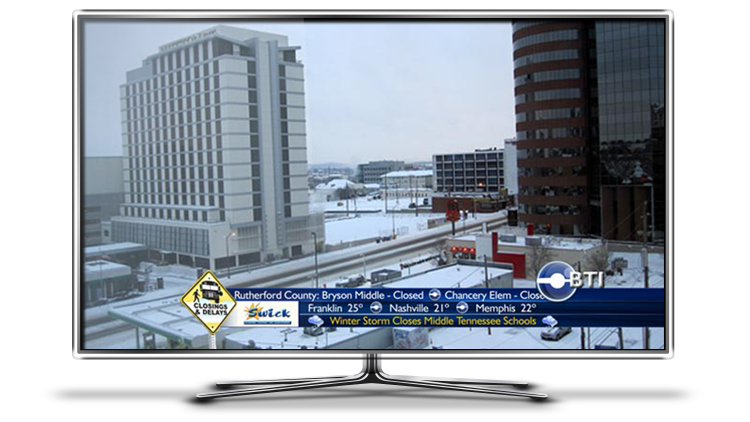 School Closings Product PDF | School Closings Video
G
raphics follow your designed look and behavior. Operation of other graphics like time, temperature and station ID can be included in school closing displays. Expired closings can be cleared automatically. You can configure closings into customizable groups that make the best sense to the station and your audience including A-Z, major school districts, or "Just Received".
See for yourself. Have a look at BTi's School Closings NetCapture process.
(Please use): School ID: 0001 | Password: bti
For the School Closings Web Site