(TTS) Text to Speech
Text to Speech (TTS) will soon be a requirement for TV stations to meet the mandate from the FCC. (TTS) files are posted to a folder then converted to Audio Engineering Society (AES) standards. Software is available to make this conversion using a sound card and/or an audio mixer.
(TTS) has been on BTi's radar for two years. We first demoed it at NAB 2013. Since then, we have explored several ways to integrate the speech output to play directly into an embedded stream.
BTi Text to Speech Description and Diagram
Look for this to be demoed at NAB 2015 or call 615-591-1900 for details.
EMU = Election Mobile Update. Election Mobile Update allows a user from a remote location to input race results using a smart phone, tablet or PC connected to the internet. Simply log in, select the race and enter the numbers. BTi's Election Voting software at the TV station captures EMU, notifies the staff, and an update is ready for air in seconds. EMU = the Fastest Race Results Possible.
Be FIRST in Your Market with Election Results... Guaranteed!!!* with BTi and EMU
BEAT the competition... save $$$ with fewer staff at the station and more visibility in the community!! BTi is in New York, Houston, Chicago, Seattle and many other markets helping their customers beat everyone else in the market!!
The WINNER... BTi wins the race with the quickest race results AGAIN! Call BTi now to learn how you can get results manually, from data sources, from data scraping, and NOW from EMU... BTi's new Election Mobile Updates from mobile devices!!
* BTi / EMU is a WIN / WIN. Only one station can be FIRST in your market! Shouldn't that be you?
Severe Weather Attendant
W
hen severe weather strikes, seconds can make the difference for viewers at home!
BTi's Severe Weather Attendant
continuously monitors your station's weather alert receiver for local alarms and broadcasts hazardous weather alerts in English, Spanish and other languages. Display map, radar (if available), and text to provide clear, concise information to viewers.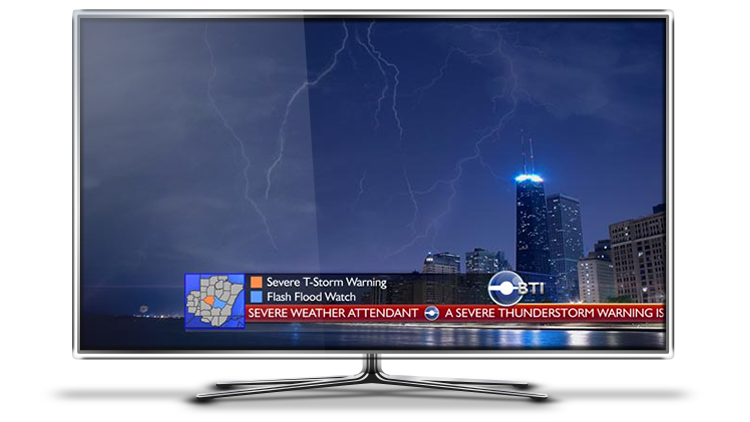 Severe Weather Product PDF | Severe Weather Video
Severe Weather Attendant
extracts pertinent emergency weather information from the alert text and displays the warning on air, online and on mobile devices. Provide designated users with alerts by pager, email or internal alarm based on Alert Severity Codes, enabling them to edit and approve alerts prior to airing.
Severe Weather Attendant
interfaces with a wide variety of satellite, web and wire service receiving systems.
When Mother Nature demands attention, have the solution!
Election Voting Attendant
B
e the front runner on Election night!
BTi Election Voting Attendant
software is a complete solution - automatically capturing and configuring all of your local, regional and national election results and delivering to viewers on air, online and to mobile devices. The management tools are so advanced, there's no need for a CG operator to display election results.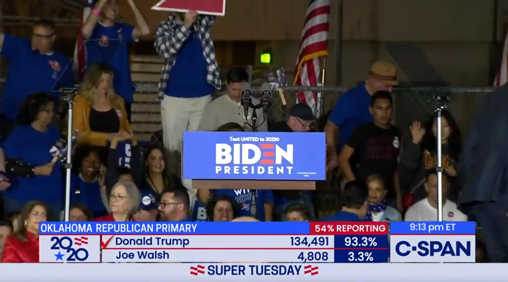 Election Voting Product PDF | Election Voting Video
Electing Voting Attendant
can automatically drive most common graphics systems with activation and on-air graphics controlled from a single workstation. Other benefits include the ability to change criteria at any time. Users can add, delete and sort election data right on air. Straightforward tools make it easy to prepare your election night package far in advance using early race and candidate detail from test data.
DataBridge
O
nce you build your look, it's the information that keeps the audience. Legacy data sources, with their ever-changing wire codes and costly pricing structures, remain an ongoing barrier to taking full advantage of your graphics.
BTi DataBridge
is the convenient, cost-effective, reliable alternative to legacy wire services and content providers.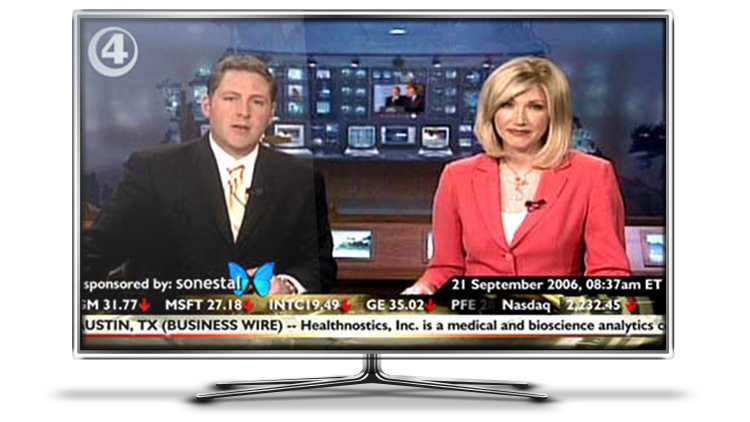 DataBridge Product PDF | DataBridge Web Site
M
aximize your graphics investment by delivering a clean, reliable stream of operator-selectable news and information that is perfectly formatted for your broadcast graphics system. A secure web-based user interface makes adding to or editing your data stream easy from any location. Changes occur instantly, giving you flexibility to meet any information delivery challenge.
You choose the source, we do the rest!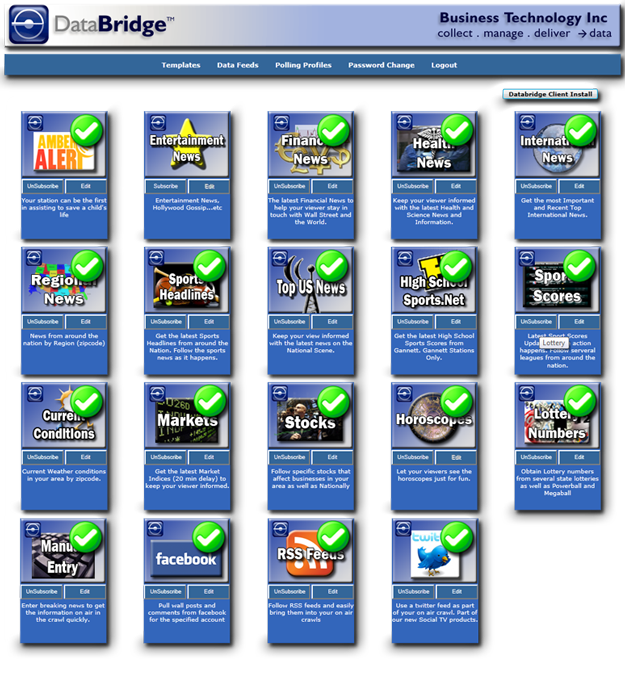 Sports Results
provided by:

School Closings Attendant
S
houldn't your station be the one news source in town to gain the trust of parents?
BTi's School Closings Attendant
software is the preferred solution for fully automating the collection, management and delivery of school, business and other public-related closings information. With simultaneous capture from inbound phone calls, text or web entries, central reporting services and web sites, you will be first with the latest updates. Wouldn't it be nice to make an extraordinary news day ordinary?
School Closings Attendant
lets your staff focus on the real stories and tasks without the added inconvenience of manual data entry for closings.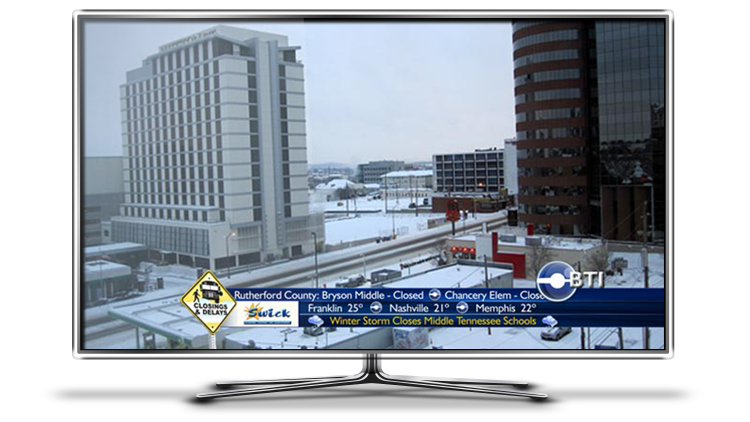 School Closings Product PDF | School Closings Video
G
raphics follow your designed look and behavior. Operation of other graphics like time, temperature and station ID can be included in school closing displays. Expired closings can be cleared automatically. You can configure closings into customizable groups that make the best sense to the station and your audience including A-Z, major school districts, or "Just Received".
See for yourself. Have a look at BTi's School Closings NetCapture process.
(Please use): School ID: 0001 | Password: bti
For the School Closings Web Site