Emergency Alert Attendant
A
lways Be Prepared!
BTi Emergency Alert Attendant
gives your station a fully automated solution for capturing and broadcasting Emergency Alert information from Federal or State emergency management officials.
Emergency Alert Attendant
integrates your
TFT EAS911, DASDEC, or SAGE/Endec
EAS receiver with your graphics infrastructure, automatically capturing alerts, triggering notifications, and displaying information over the air and to your station's web site. Amber Alerts are also supported through the user interface.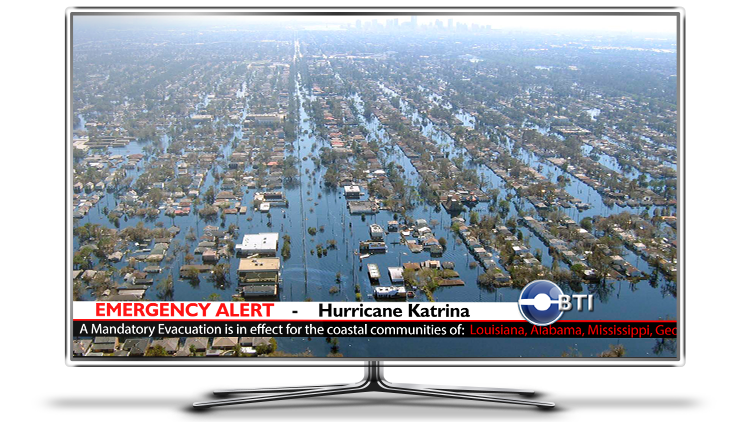 Emergency Alert Product PDF | Emergency Alert Video
Emergency Alert Attendant
is also useful for non-emergency messaging through manual input using the simple user interface. It's a quick and easy way to get information to your viewers without utilizing multiple station resources.